If you sign up for a new Post Account (e.g. pt123456) and wish to migrate your old email account to the new Post Account you can perform the following steps.
You may also receive a new Post Account if you upgrade from Post DSL to Post Fiber
Please Note: Once you receive your new Post Account the email address associated with your old Post Account will be deleted within 30 days
Step 01:
Create an email address associated with your new Post Account and login.
Step 02:
Click on settings
Import of mail addresses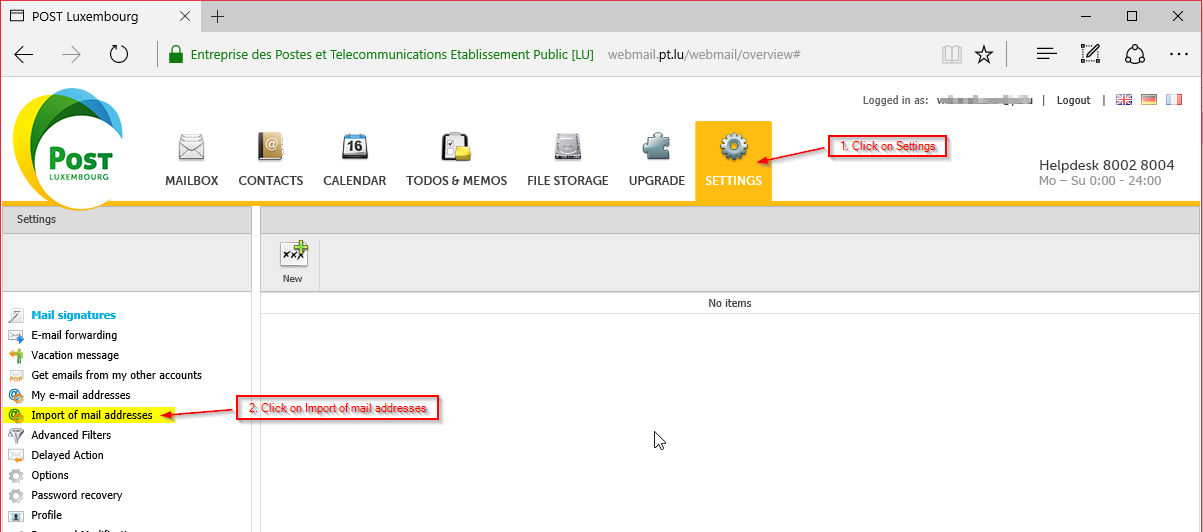 Step 03:
Enter the mail address and password  of the account you wish to migrate and click on Continue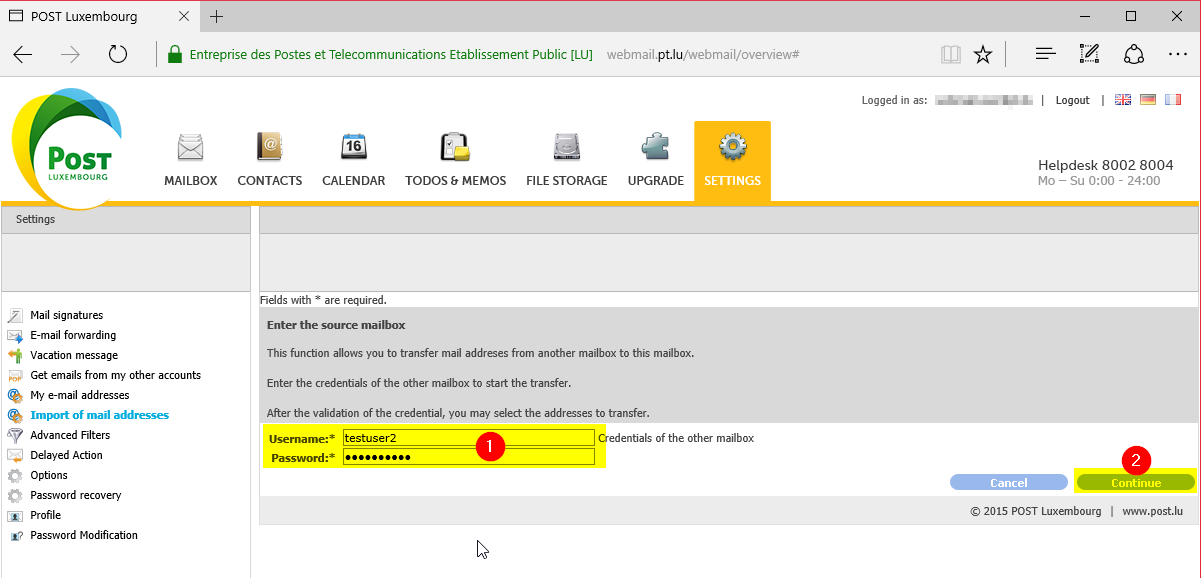 Step 04:
Select all the email addresses you wish to migrate and click on Continue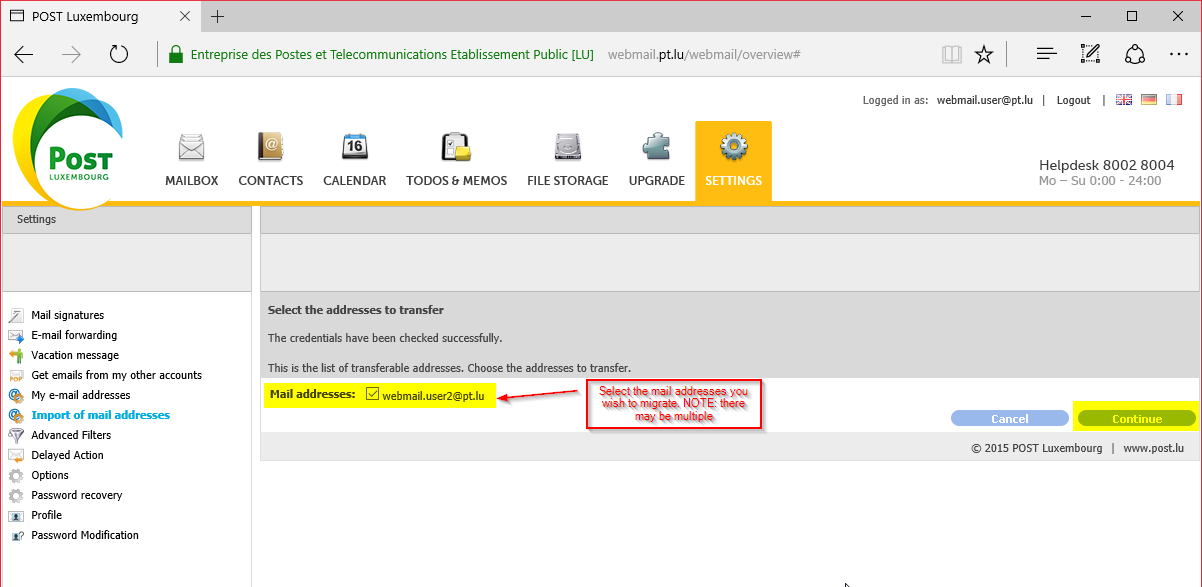 If Successful you will get the following message: "The selected addresses have been transferred to this mailbox."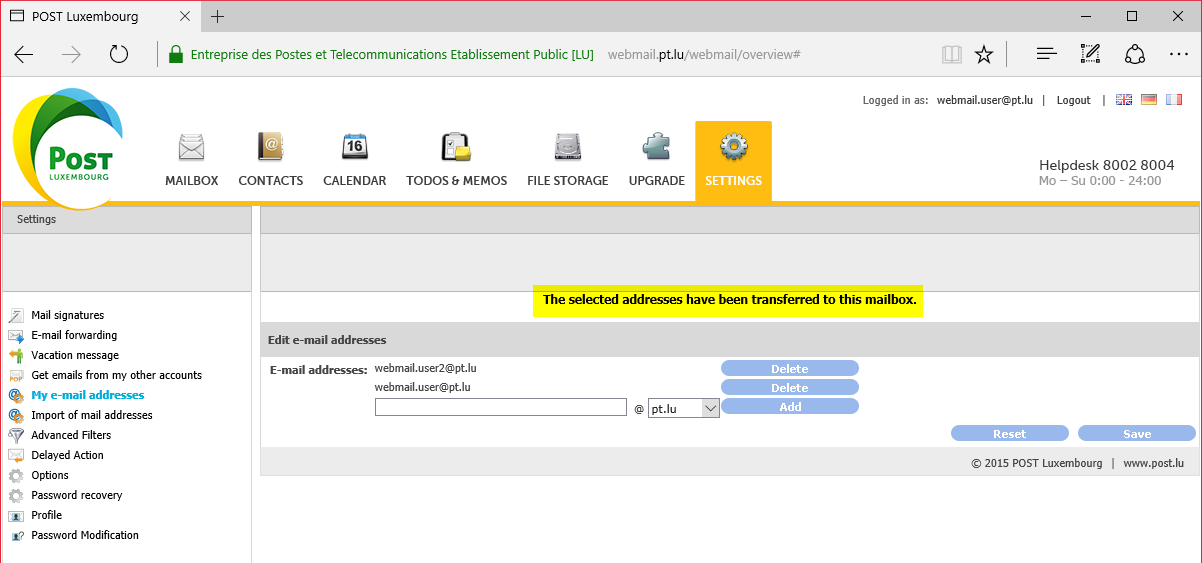 Step 05:
All new email addresses will be delivered to the new mailbox. If you wish to add your old emails you can do either of the following:
Using your preferred IMAP Client (see here for instructions) Add both email addresses and "drag & drop" all old emails to the new account
You can use tools freely available on the internet to sync IMAP accounts
Note: Old email box will be permanently deleted after 30 days.